Post by holidayman on Jun 12, 2012 14:33:54 GMT 2
I hope you all enjoyed the "Old Perithia - Ghost Village" report so as promised here comes the a review of the second trip we took whilst in Roda.
This currently departs on a Friday at 8.50am from the pick up point at the taxi rank beside the Afrodite Hotel,arrives back in Roda about 6pm and currently costs 23 Euros per person when booked through Rena at NSK in the village.
A Buffet lunch and wine are also included in the price making it even better value.
So onto the coach we went and were taken to what i understand is the local fishermans harbour just outside Kassiopi where our cruise boat was waiting for us.
Don't panic when the coach overshoots the entrance to the harbour road and then starts to reverse down the steep hill to the pier - it's the only way coaches can get in from the direction you arrive in and yes you reverse back up the hill onto the main road on the way home!
Our crew consisted of the captain, and two others.
On speaking to the two others they turned out to be brothers who had just bought the boat and this is their first season of operation.
Both are from Athens - one is a qualified Geologist-they could not find work on the mainland so are pinning their hopes on this joint venture - good luck to them.
The boat was in a good condition,newly painted, and with plenty of seating both on the lower and upper deck with toilet facilities
also on board.
During the cruise they sell coffee/tea/soft drinks/beer etc from the small bar area .
A plastic cup of fresh made coffee is 1.50 Euros and a soft drink can 2.00 Euros - fair prices when you consider they have a captive audience.
We set sail at 9.30 am for our first destination of Mouse Island and were given commentary on the sights and places around us as we sailed along.
We did see four Dolphins about 20 mins. sail away from Corfu Town but i was too late in getting my camera ready ( maybe next year!)
Here are a few of the sights on the way: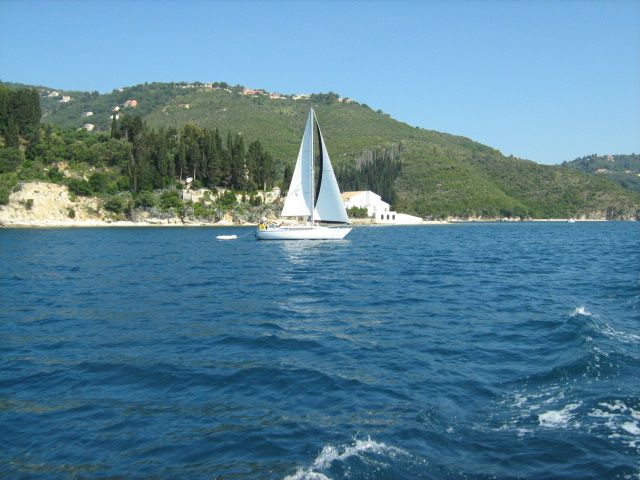 i1101.photobucket.com/albums/g436/Holidayman1/064.jpg[/IMG]
Approaching Corfu Town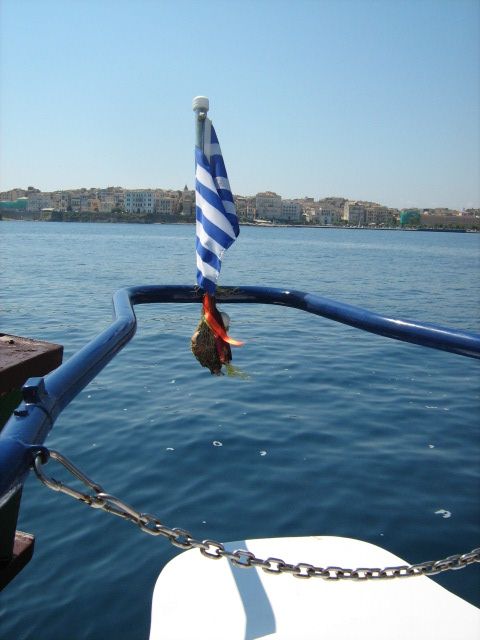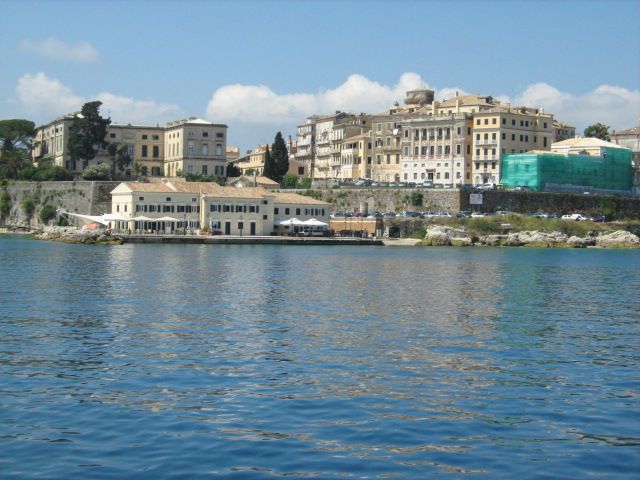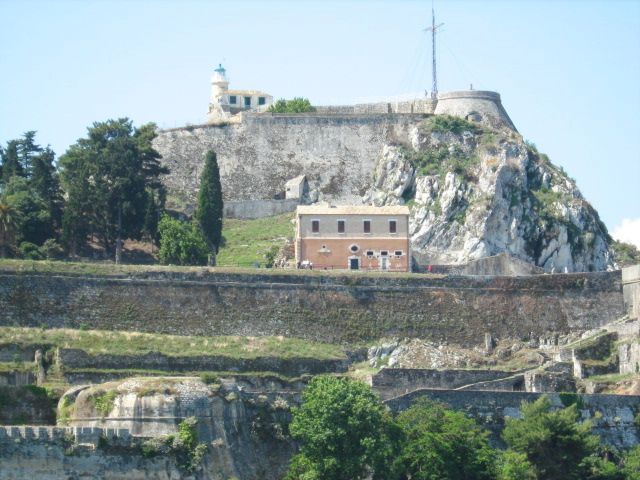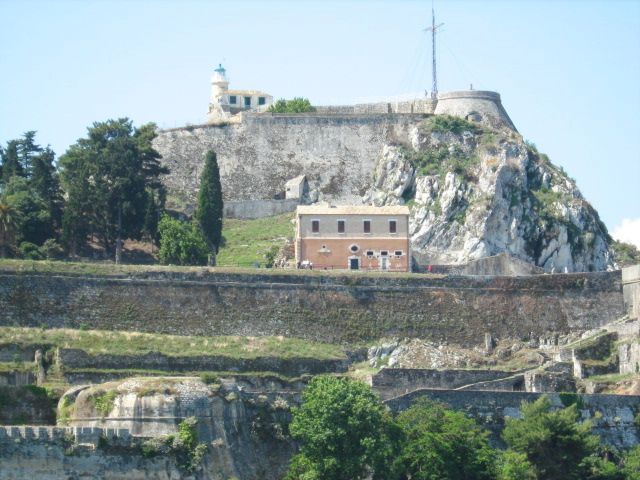 Mouse Island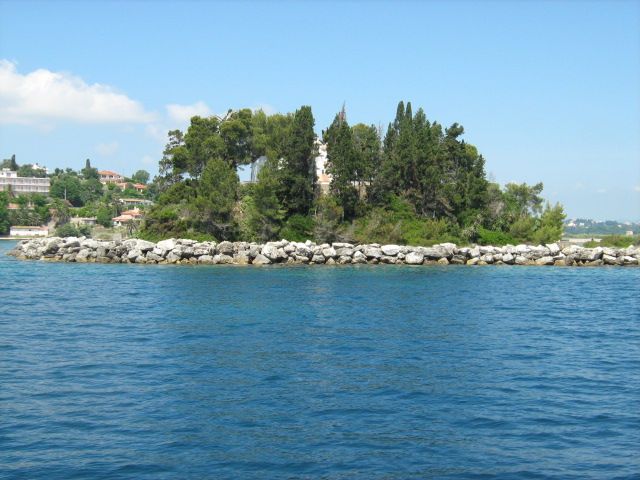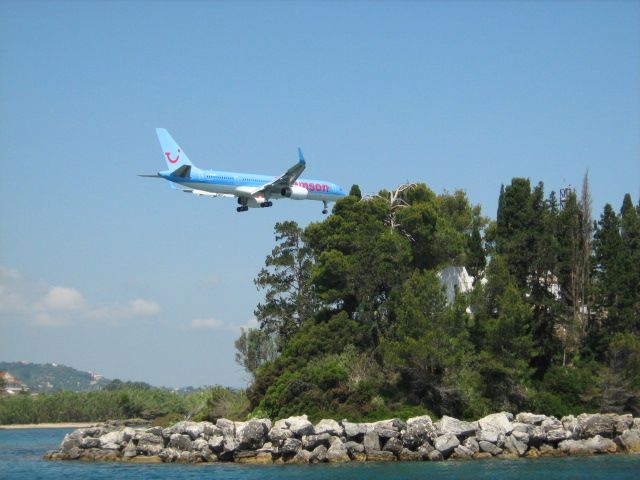 We then sailed on to Vidos Island - a place which in the past served as a quarantine camp for refugees suffering from typhoid in World War One .
Also long ago criminals were tried at the Old Fortress in Corfu Town, and then transported through the tunnels to Vidos island , which was once Corfu's 'Alcatraz'
By following the paths on Vidos Island, you can discover the haunting Serbian Mausoleum, monument to some 1,232 Serbian soldiers who lost their lives to plague and starvation while defending Corfu's freedom.
Now thankfully it is more at home as a wildlife sanctuary and visitor attraction in general.
Please remember to take your Mozzie spray with you - you will need it!
Vidos Island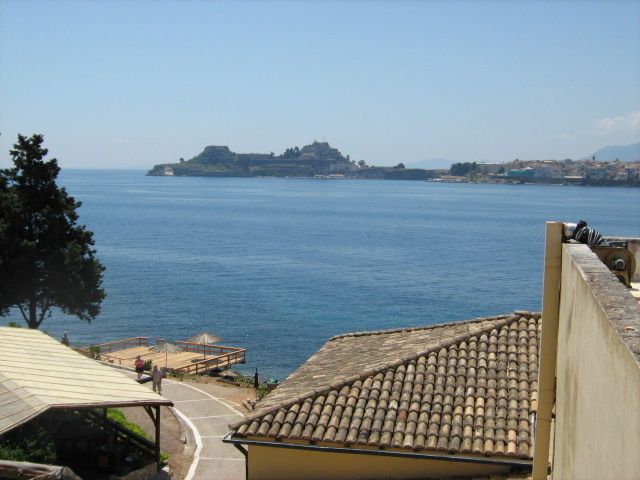 The Beautiful Old Mansion ( now in a state of disrepair)
The Church or Chapel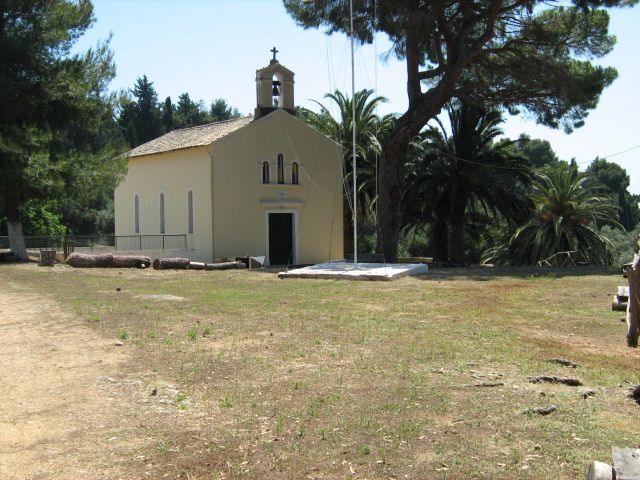 One of the small beaches on the island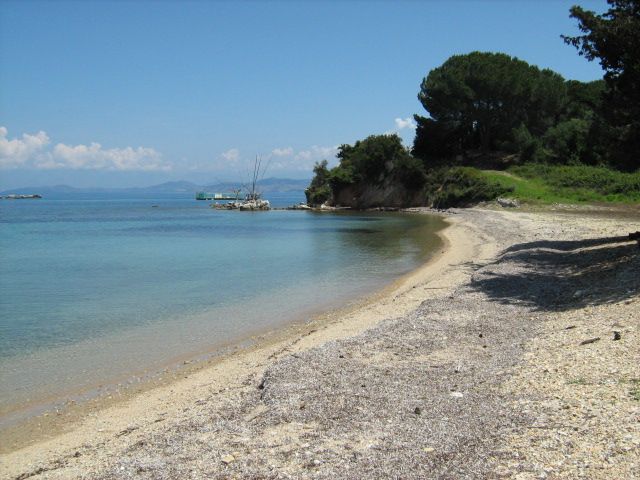 The Harbour area ( with your Cruise boat in the background - the black and white one).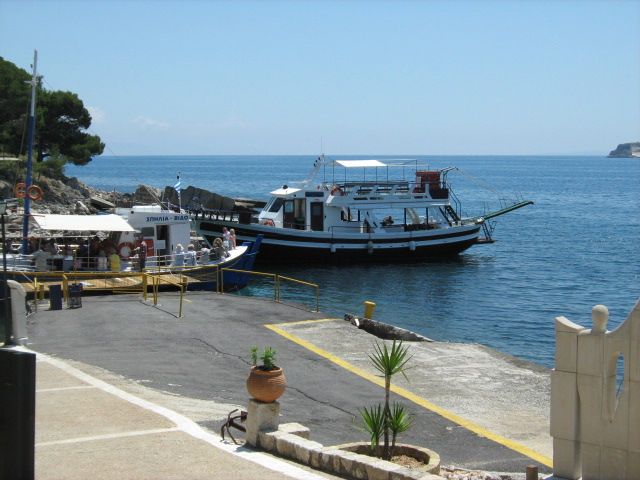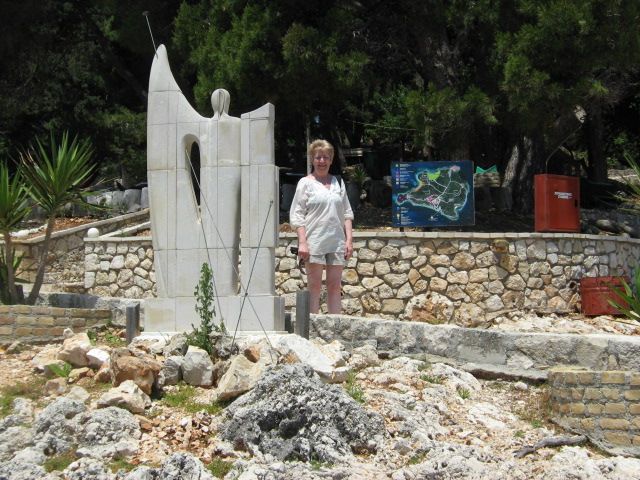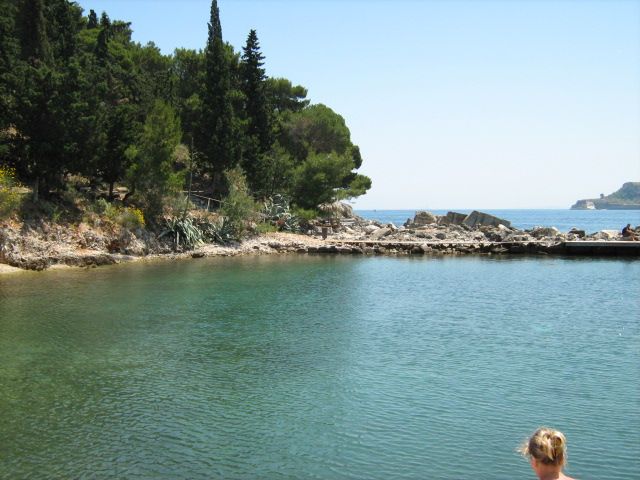 This is my wife Deirdre at the harbour area taking in the beautiful view towards Corfu Town.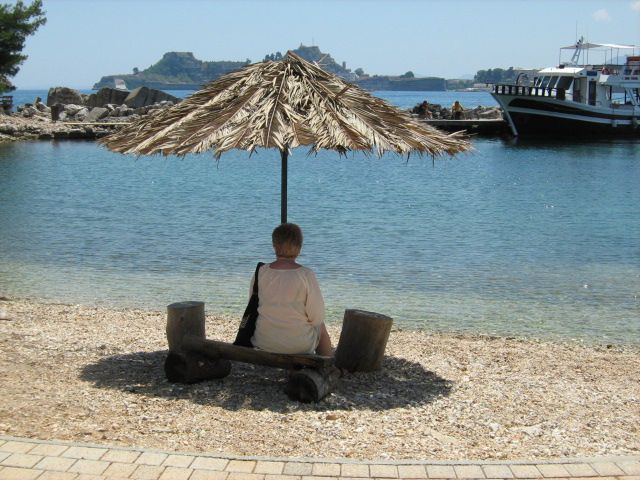 We had about 1.5 hours on Vidos Island to look around but never saw a lot of it due to the walking distances involved.
Back onto the boat at 2.00pm for our Buffet Lunch.
To be honest we expected a "help yourself a cheese roll and a drink" meal.
However everyone was given a large plate containing two medium size freshly cooked pork souvlaki's,greek salad,fresh crusty bread and a large plastic cup of wine ( red or white or orange juice if you preferred.
You were also invited to take more food as and when you wanted to without limit - an exceptional bargain considering lunch was included in the tour price.
After lunch we set sail back to Kassiopi arriving back in Roda about 6pm where we met Steve and had a coffee and a chat with him at our Hotel - a nice end to the afternoon.
I would recommend this trip to you if you like to sail.
It is a gentle experience with beautiful sights to see and lots of history to explore on Vidos Island.
Hope you have enjoyed this review - Paleokastritsa & Bella Vista report coming soon!.