Post by holidayman on Jun 7, 2012 12:02:33 GMT 2
As promised in my holiday report here is a review of the above tour booked via Rena at NSK in the village.
This tour currently runs on a Tuesday departing from the taxi rank area beside the Afrodite Hotel and returns to Roda at 3.30-4.00pm approx.
The cost is 15 Euros per person and is guided by Christina from NSK.
I would totally recommend this trip to you if you really want to discover the real Greece as it was and step back into the history of Corfu.
It involves a fair bit of walking up steep slopes on rough stone paths and fields etc throughout Old Perithia and would suggest trainers for footwear to protect your feet.
The historic village of Ano (Old) Perithia, situated in the North East corner of the island just below Mount Pantokrator, is the oldest permanently inhabited settlement in Corfu, dating back to the 14th century. There are only 130 houses, built entirely by hand, some of which have now fallen into ruins. The village with its cobbled streets and ancient houses is encircled by eight churches and set amidst beautiful countryside. Distinctive and picturesque, Old Perithia is designated as an area of outstanding natural beauty and is a protected heritage site.
First stop was at the Loutses Viewpoint where from where a small dirt track leads you to the steps down to the hidden cave shaped like an eye where people took refuge in times of strife and was also used by Albanians who when first arriving in the area used it as housing for their families.
Unfortunately the approach to this cave is now to steep and overgrown to venture down into.
Loutses Viewpoint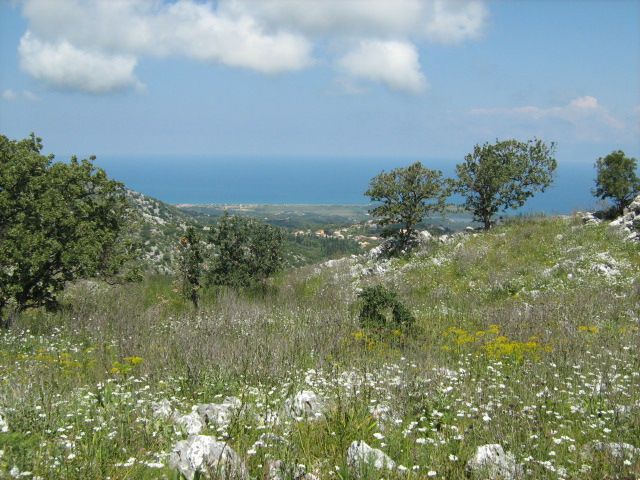 Christina our guide and my wife Deirdre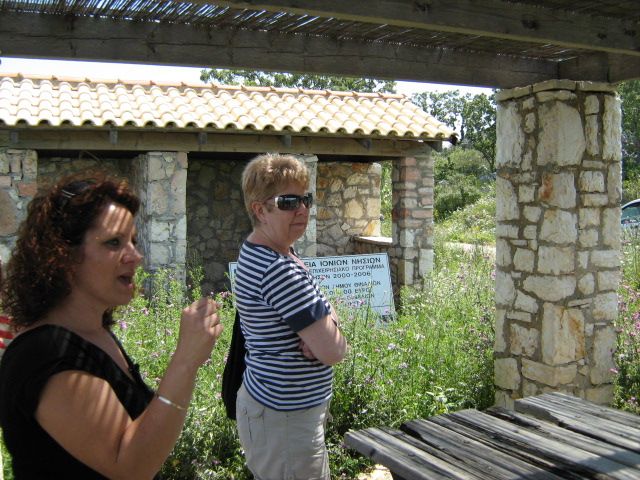 Loutses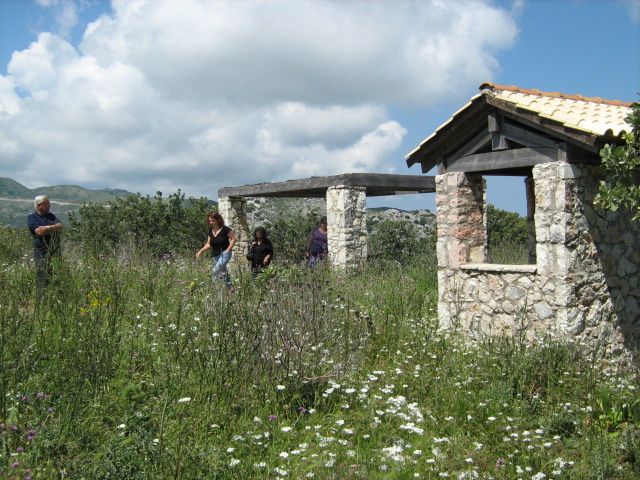 We then travelled the short distance to Old Perithia itself but went back a long way in the history of Corfu.
Enterance to Old Perithia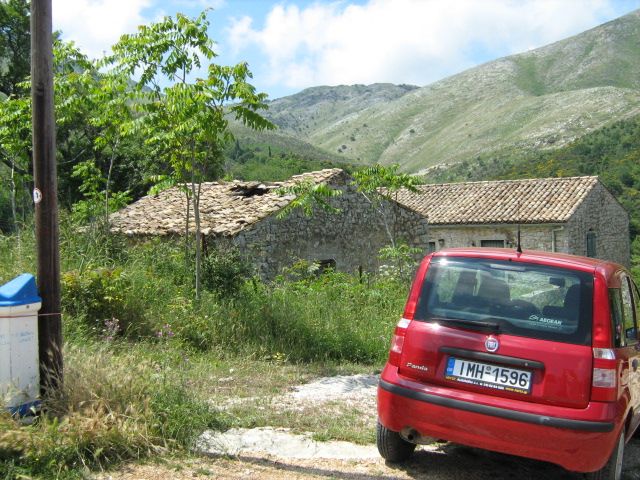 One of the eight Churches ( all privately owned and now little used)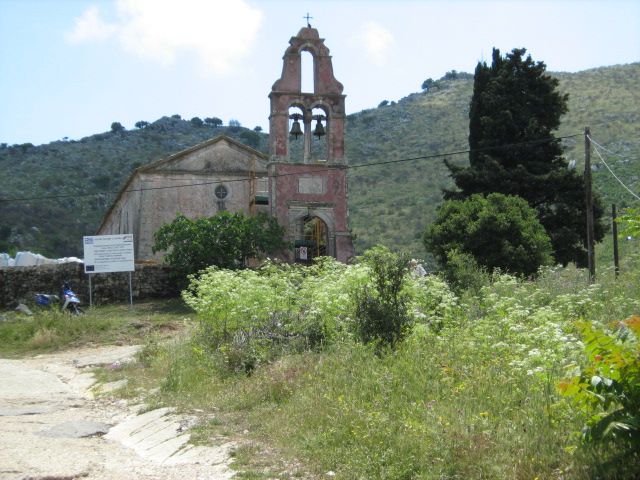 Views around Old Perithia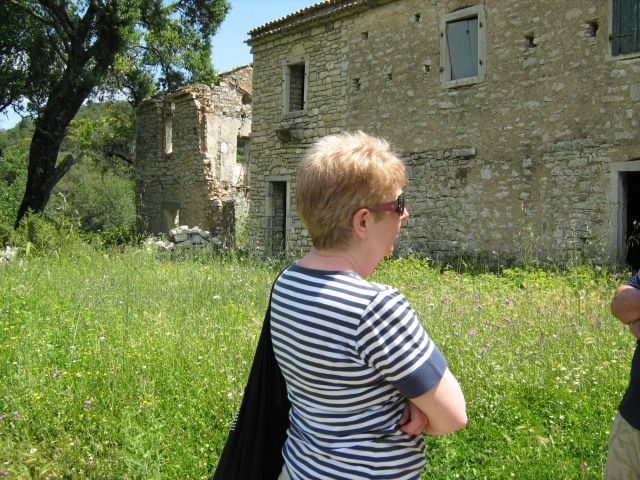 If your are in NSK Rena has a painting she produced herself(minus the people) of the next view.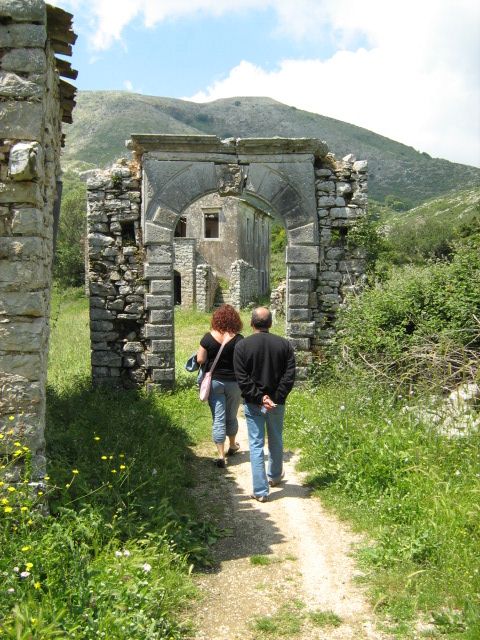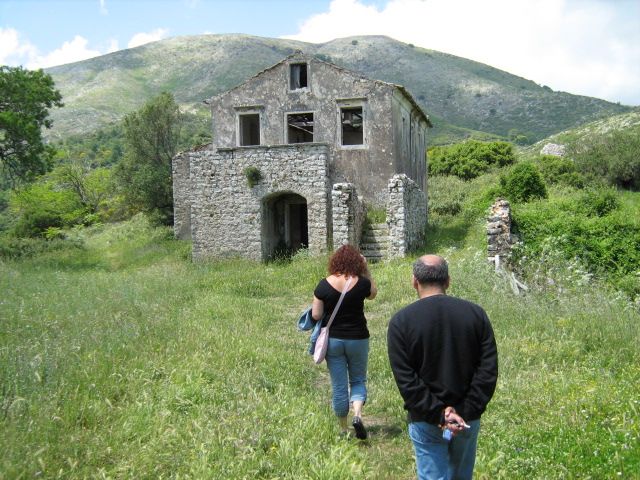 Bakers Shop Oven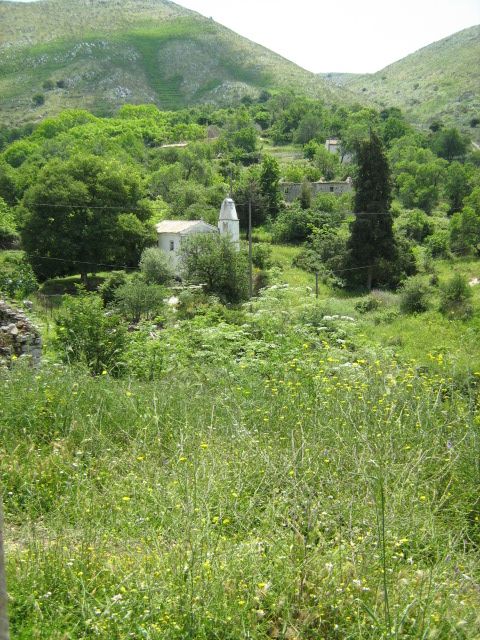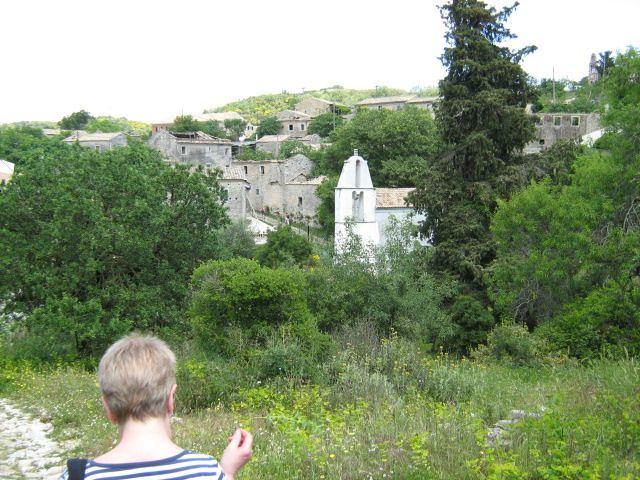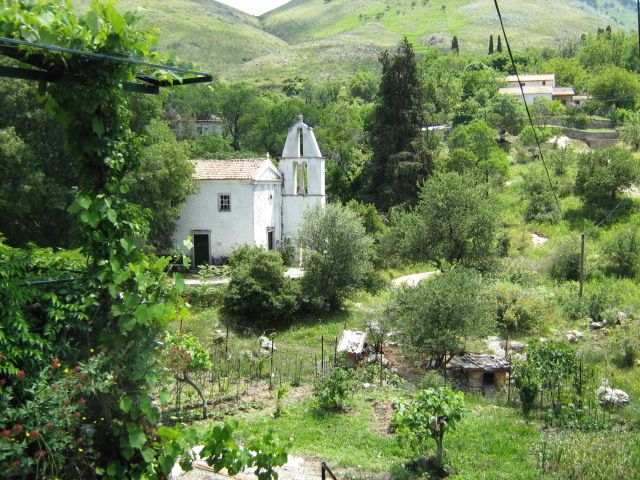 We then purchased a lunch of Greek Salad and Fried Saganiki washed down with Mythos at O Foros which was featured in the BBC Rick Stein Cookery programme, 'Rick Stein's Mediterranean Escapes'.
The famous tree - now sadly cut down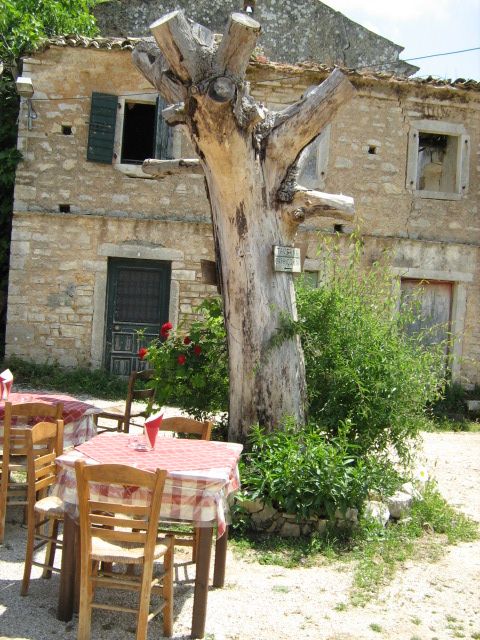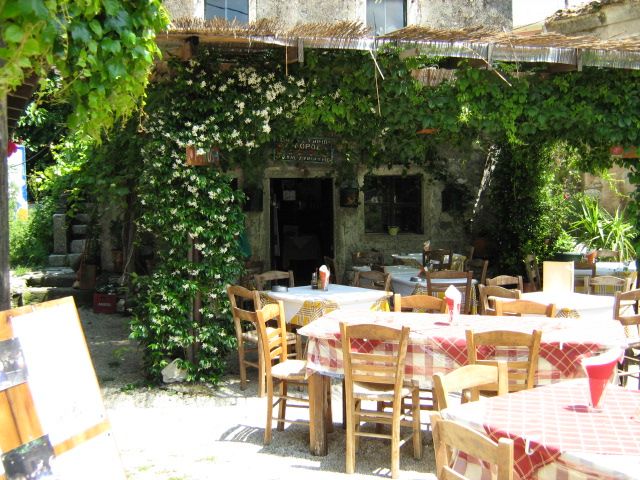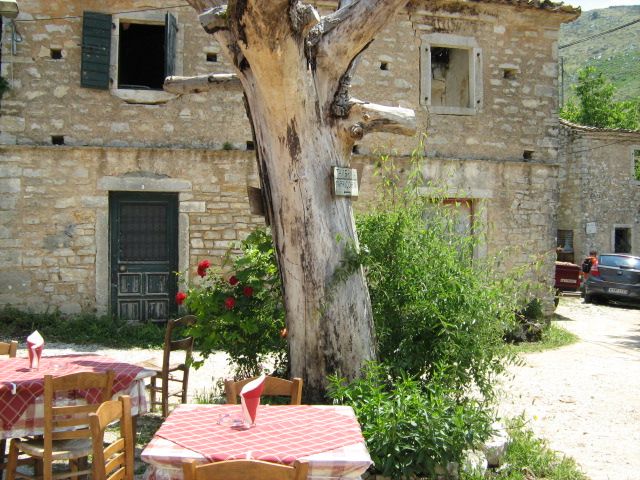 After our meal we were given a free slice of homemade Walnut Cake drenched in syrup - how happy can one person be!
If you do go try some free of charge cherries picked straight from the trees, pick and taste the wild Oregano - so peppery it numbs you mouth - the wild Thyme - the list goes on!
Hope you all enjoyed this report - i will do reports on the other tours we took with NSK including pictures very soon.